R/GA Designs


R/GA Invitation design for 2017 Cannes
A selection of work from my time as an associate visual designer at R/GA.

Select client work from:
Samsung, Nike, Verizon, AdCouncil, Crocs, McCormick, Walmart, R/GA Ventures

Responsible for designing new business pitch presentations, thought-leadership engagements, product & service launches, and brand playbooks
Created desktop and mobile layouts for Nike's football cleats, and designed Spotify ads for Air Max Day
Helped design Samsung S8 Launch visuals to be displayed in WTC Illustrated storyboards and created mockups for video concept pitches
---


R/GA Future Vision Trends Report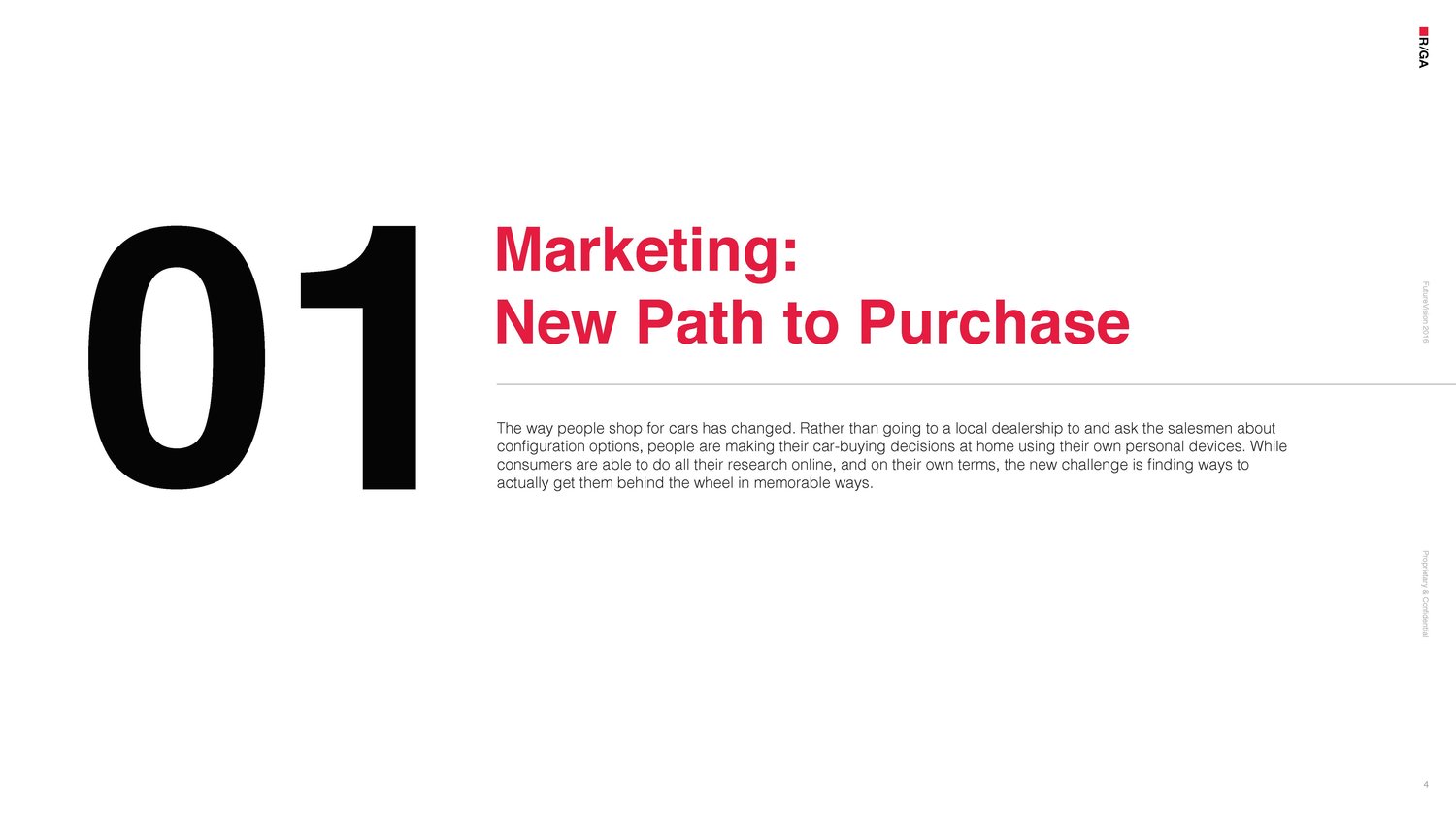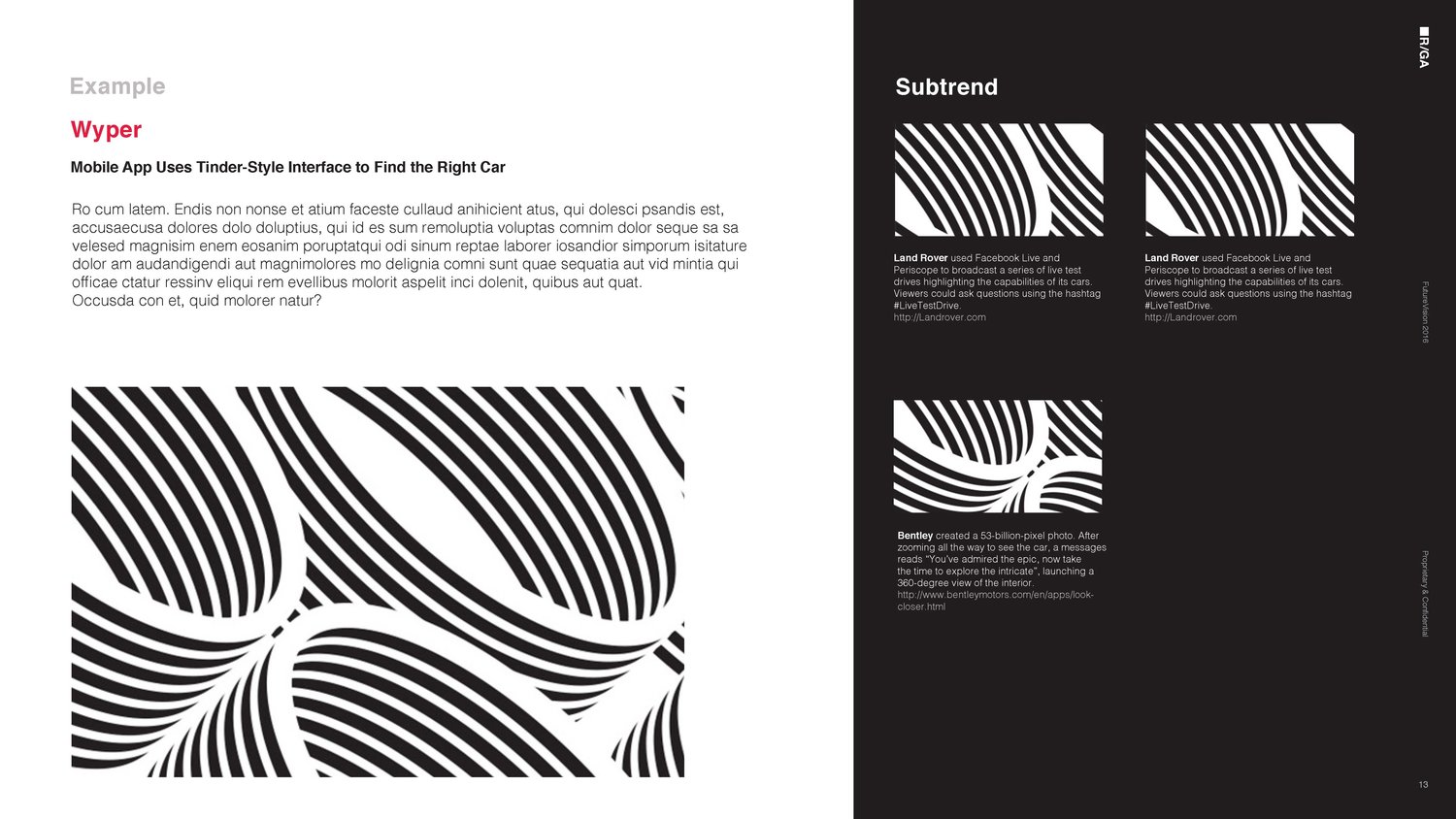 ---


R/GA Venture Studio
2017 IoT UK Program
This program spotlights startups using IoT technology to create disruptive products and services, and allows them to work with R/GA's award-winning business transformation, strategic marketing, branding, design and technology services.
At the end of the program, these startups get a chance to pitch investors, venture capitalists, influential industry leaders, and R/GA executives and clients. This was where our team comes in and help them formulate the most effective business pitch.

My main responsibilities involved the design for startups Flock Cover and Sensible Object.





Flock Cover
provides risk-dependent pay-as-you-fly insurance for drones.
Sensible Object makes games for a connected world, combining physical and digital game design into new, exciting forms - using technology to support real-world social fun.